Interestingly, Molly Bloom started her career as a successful professional mogul skier but went down a whole different path later in life. But who is Molly Bloom anyway? She was born on April 21, 1978, in a small town of Loveland in the northern part of Colorado, and she eventually got a degree from the University of Colorado. Bloom's mother was a skiing instructor as well as a professional fly fisher. Molly is the oldest child, and she has two brothers — Jordan and Jeremy Bloom. 
At one point, she was the third-best skier in the U.S., but because of an injury, she had to leave the skiing life behind her. She soon moved to Los Angeles, and she got a job working as a cocktail waitress and was quickly asked to cater to celebrities in a high-stakes poker game. Even though Molly never knew anything about poker, she quickly learned as much about the game as possible.
Life of a Poker Princess
These underground poker tournaments were a prime destination for many A-list actors and celebrities like Ben Affleck, Pete Sampras, Ashley Olsen, Tobey Maguire, Matt Damon, Leonardo DiCaprio, and many others. After Bloom lost her job at the Viper Room where she worked as a waitress, she used her contacts to start organizing her own poker games.
Thanks to these weekly high-stakes games, she got her nickname Poker Princess. During this period, Molly didn't take a percentage of the pot, nor did she charge entrance or any other fees. She mentions in her book that on the first night she catered for players, she received a single tip of $3,000. In 2009, tax return resulted in over four million thanks to tips she received from the games. Bloom also started extending credits for players that were unable to pay at the moment, and eventually became the bank.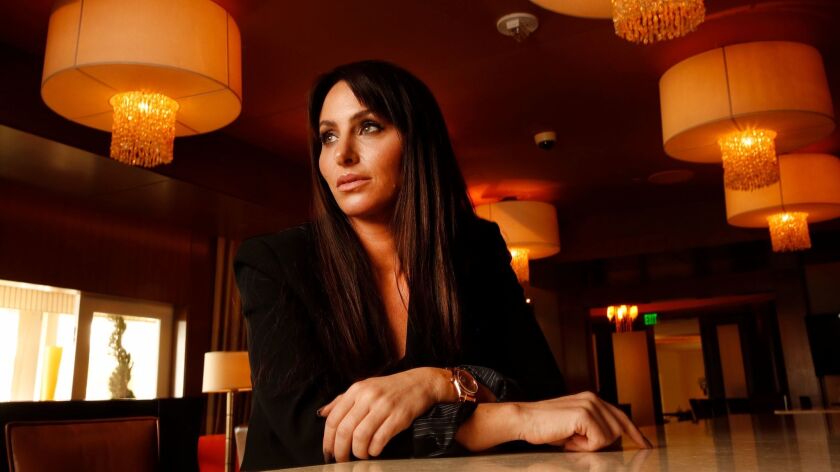 While the exact figure is not something anyone revealed, it is no secret that incredible amounts circulated in these illegal poker games. Furthermore, Molly once mentioned that she saw a player lose a hundred million in one night, only to come tomorrow and pay for everything. It came as no surprise that she was earning millions annually from hosting these games.
Bloom had no choice but to move to New York at one point, and games weren't as nearly as good as in Hollywood. Finally, after one of the players from her game was caught for fraud involving the infamous Ponzi scheme, feds started following her, and she was arrested in 2013.
How Much Is Molly Bloom Worth?
Eventually, Molly decided to forfeit almost all of her money won from the tournaments and was eventually sentenced to a $1,000 fine as well as 200 hours of community service. She decided to write a book about her experience and the role she had in the underground games. She finally managed to get a meeting in person with Aaron Sorkin, who decided to write a script for the movie based on her memoir.
In 2017, a feature film called Molly's Game was released, with Jessica Chastain in the leading role. Today, Molly Bloom is happily engaged and living in Colorado. So how much is Molly Bloom's net worth now? The estimated net worth is between a hundred thousand and one million. However, the accurate figure is unknown. Molly started helping other women become successful using her knowledge and helping them learn through her mistakes. The estimated net worth is based on bookselling, movie, and all the networking she does today.
The most impressive and inspiring part of her story is how she was a millionaire at one point, and in debt after that. But what is most inspirational is how she managed to free herself after serving her sentence. She seems happier than ever and is working towards creating a better and healthier community.
Her story will undoubtedly inspire many, and there is so much we can learn from her example and her story. If you have never had an opportunity to check her book, you should do it as soon as possible.