Molly Bloom had an interesting and exciting life. While she is most known for her role in organizing underground poker games in Hollywood, she had a rather impressive career before that.
Early Life
Bloom was born on April 21, 1978, and she spent her childhood in Loveland in the northern part of Colorado. Her mother was a skiing instructor, she had her own line of clothing, and she was a professional fly-fisher as well. Molly is the oldest of her siblings, and she has two successful brothers. Jeremy is a medal-winning athlete that became the only athlete to ski at the Winter Olympics and be drafted for the NFL. Her second brother, Jordan, is a neurosurgeon. Bloom has mentioned in her memoir that she always had incredible support from her family, and she has mentioned in several interviews how her mother played an important role in her life.
Skiing Career
Molly Bloom skiing career started when she was quite young. In the movie, there is a tragic accident that prevented her from continuing with her skiing on the Olympics. Of course, some of these events occurred differently in real life. In the movie, she tripped on a twig that sent her falling down the mountain, and the result was a terrible back injury. However, in reality, she did have an emergency back surgery at the age of twelve, but she recovered shortly after that. One of the doctors told her after the surgery that she won't be able to continue skiing. However, she was back on track a year later after she fully recovered.
When she started college, she became part of the U.S. ski team and won third place in a national competition. We've already mentioned that her brothers were also successful sportsmen, and that might be one of the reasons why she decided to quit.
After she had managed to win the bronze medal, she decided to end her skiing career and start searching for success elsewhere and on her own terms. She graduated from the University of Colorado, and she decided to take a break. Molly, and everyone else, thought that she would enrol in law school, but life had something different for her.
Life in Los Angeles
When she initially moved to Los Angeles, Molly had no idea what she would do. She tried several jobs, and eventually, she started working as a cocktail waitress. Her new boss, and co-owner of the Viper Room, at one point, decided to organize a high-stakes underground poker game. Famous actor Tobey Maguire approached him with the idea, and they asked Molly if she could cater to guests or players at the game. On the first day, she received a tip of $3,000, and Bloom quickly realized that this was an opportunity that she shouldn't miss.
When her boss saw how much she had learned and that he was not able to control her, he fired her. Molly used her connections from the Viper Room to start her own games on various locations. The famous illegal gambling ring in Hollywood almost started with Molly Bloom. Her guests were A-class celebrities and actors like Ben Affleck, Pete Sampras, Ashley Olsen, Matt Damon, and many others.
During this time, she earned her nickname Molly Bloom Poker Princess. The games were going great, and she mentioned in her memoir that she was earning over four million in tax returns at one point. Due to the recession in 2008, people started losing interest in underground poker, and Bloom realized that it was time for her to move on. 
Manhattan and Arrest
Bloom moved to New York City with the idea of continuing her business of organizing high-stakes games. Unfortunately, problems were only piling up, and she was soon in debt. Among the main problems were that people sometimes failed to pay what they lost during the game, and she, as a host, had to cover for them. In the end, she was cheated so many times that she had to find a way to cover her loses.
Her dealer suggested that she should start taking a percentage of the pot, similarly as they do in casinos in Las Vegas. While it seemed like a good idea at the moment, this was the point when Bloom broke the federal law.
A few years later, there was a case of bankruptcy that led the investigators to a person involved in an infamous Ponzi scheme. The person was part of the Los Angeles' high-stakes poker game that Molly organized, and as a result, they arrested many celebrities and of course, Molly Bloom. This was also the end of the underground gambling in Hollywood, and many actors were outed and exposed for being part of it. Even though Molly wrote a book and explained everything that happened to her in detail, she never mentioned a single person that was previously unknown as part of these underground games.
The Book, Movie, and New Life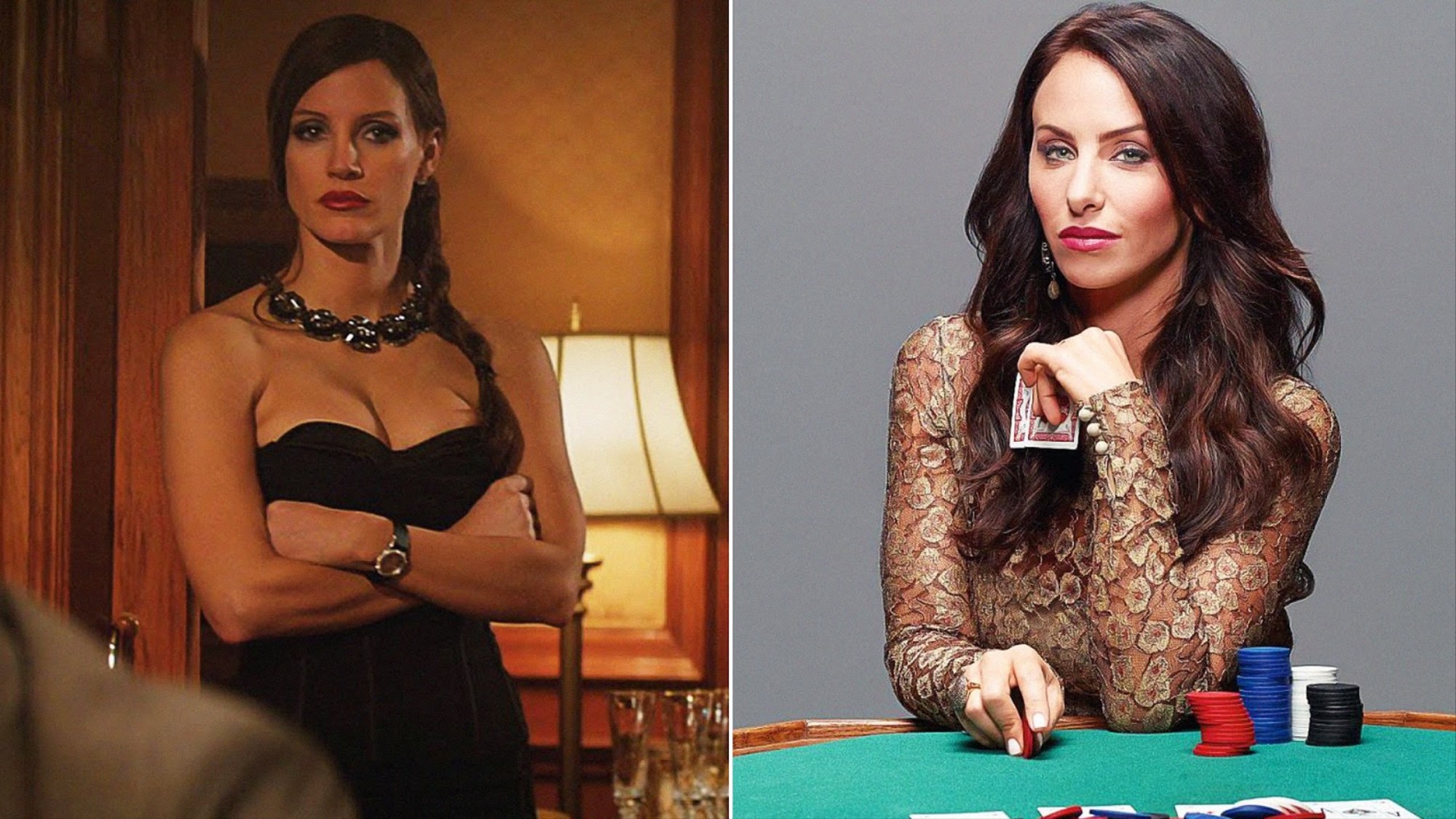 Molly Bloom pleaded guilty and managed to lower her sentence. They sentenced her to 200 hours of community service, one year of probation, and a fine of $1,000. In the beginning, it seemed that everything was over, and her life was in ruins. But she quickly realized how liberated she felt because of this. She no longer needed to hide or fear of something bad happening. It was finally over. Her mother remortgaged the house to help her pay for everything that she owed. And her life finally started taking a better path. She was free.
Bloom wrote a book and started looking for a way to meet with Aaron Sorkin, and after many failed attempts, she finally managed to do it. She presented him with the idea and her story, and Sorkin decided to write a screenplay for the movie.
It is inspiring how Bloom managed to go from breaking federal law and drug and alcohol addiction to Oscars. She managed to stay focused and work toward being the best possible version of herself. Finally, she managed to trade bad habits for healthy ones, like the twelve-steps program and training.
Today, she wants to inspire women around the world, hoping to help them become successful. While she may have lost all of her money, she still has experience and many life lessons she could teach.
Her book and her film, Molly's Game, can serve as an inspiration to many and show how someone who simply won't quit can become successful and make a change. Molly Bloom's ski accident seemed to end her career and hope for success, but she proved everyone wrong. She managed to go from being a waitress to becoming the queen of poker in Hollywood. If you were looking for an inspiring story, Molly's is perfect. If we had to reduce her life story to one sentence, there is no better one than — per Aspera ad Astra.