If we take a look at the exciting life of Molly Bloom, it came as no surprise that Aaron Sorkin decided to do a movie about it. Molly's Game is its name — the same as the memoir Bloom wrote several years ago. Naturally, there are some differences between the movie and real events, but they are small, and the film managed to successfully capture the essence of the thrill that followed the Poker Princess.
Filming
The company bought the right to adapt Molly's memoir in 2014. Bloom already approached Sorkin before with the idea of adapting her book because she said that Sorkin was her favorite screenwriter.
The principal photography began in late 2016 in Toronto, and the film premiered at the famous Toronto International Film Festival a year later. While this was Sorkin's directorial debut, it didn't stop him from being nominated for an Academy Award. The reception of the movie was also great, and many praised both the leading actress and the screenplay.
Sorkin offered the main role to Jessica Chastain, and after that, Idris Elba joined as well. The director said that working with them was a dream for every filmmaker. Near the end of 2016, Michael Cera also joined the cast taking the role of the Player X, a celebrity poker player, who, as many suggested, represents Tobey Maguire.
In the same year, Kevin Costner joined the cast to play Molly's father, while Jeremy Strong plays a businessman that introduces Molly to the world of underground poker. Finally, the filming began with 2016 nearing its end and lasted until February 2017.
Plot
The film closely follows the memoir Bloom wrote, with several differences. At the beginning of the movie, we can see Molly training for the 2002 Olympics. After she had an accident, she was unable to continue skiing and had to leave her skiing career behind after a severe injury.
Molly (Jessica Chastain) decides to go to Los Angeles after that instead of law school, which was her original plan. She starts working in a club as a waitress, and her boss Dean (played by Jeremy Strong) introduces her to a high-stakes poker game. Here, she meets Player X, the most successful player, who uses his connections to draw other players to the game. After seeing how independent she became, Dean fired her.
Bloom used her knowledge and connections to start organizing her own games, and most players left Dean to play Molly's games. Player X kept increasing stakes, and when Molly found out that he takes pleasure in ruining people's lives, she confronted him. After the confrontation, they separated, and Player X left her as well as many other players.
In the end, Molly decided that she would move to New York with the idea of organizing a new underground scene there. She managed to find enough connections to start weekly games in the city. However, despite all the success she had, she feared that she wouldn't be able to cover losses when players were unable to pay. Finally, her dealer managed to convince her that she should start taking the percentage of the pot.
At the moment, Molly was addicted to drugs and alcohol, and she was constantly threatened by the Russian mob. Simultaneously, one of the players from her Los Angeles game was arrested for fraud. Meanwhile, the Italian mob wanted a percentage of her profits for protection and extorting money from players who refused to pay. After she refused them, they attacked her at her home and threatened her at gunpoint. Finally, the FBI raid leads to her arrest thanks to one of the players that was acting as an informant. All of her assets were seized, and she had to return to her mother's home for a time.
Two years later, she was on trial where she accepted the help from Charlie Jaffey (played by Idris Elba), who was a high-profile lawyer in New York. Charlie read her book and became interested in her case. He decided to help her, and he offered a deal, where she would serve no sentence in exchange for giving the hard drives and all digital records about her gambling operation. Out of fear that the info about her players would eventually be released, she refused the deal, and she pleaded guilty. In the end, the judge decided that she didn't commit any real crime and sentenced her to a fine, probation, and community service.
Real Molly Bloom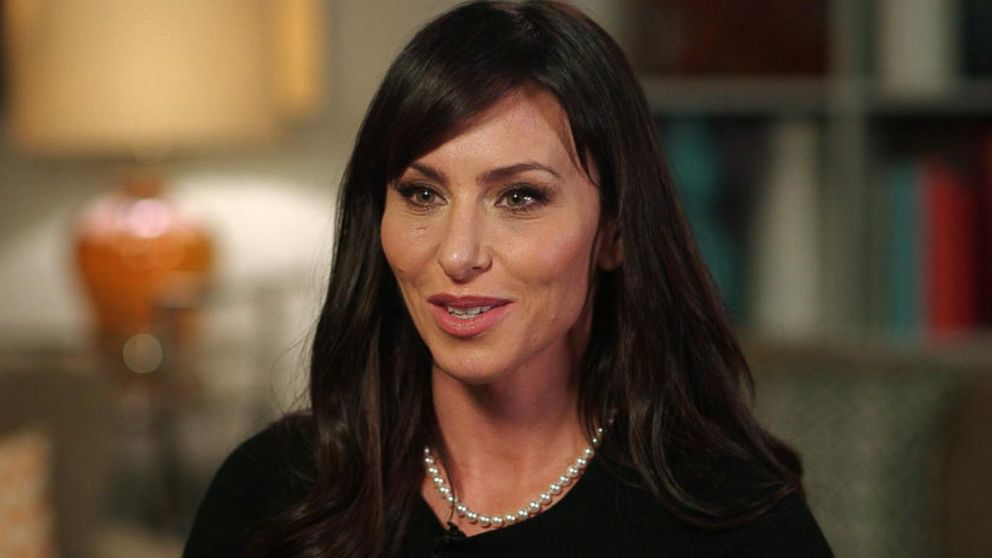 The film is thrilling, and it's even more inspiring when you know that it is based on a real-life person and real events. It is exceptional how one person went from being an Olympic Class Skier to being in debts and breaking federal law. However, the most exciting and inspiring part of Molly Bloom and her real story is how she managed to go from running the world of exclusive high-stakes poker to nothing only to end up as being an inspiration. Even when she lost everything, she managed to find a way to turn things around and become a better person. Today, she is trying to help women all around the world become successful, and she is building a better community. Of course, it is expected that there are differences between Molly Bloom real life events and the ones that were seen in the movie. 
Molly Bloom is one of the rare examples that show that with the right attitude, you can achieve anything. And there is no doubt that her future will be bright. We can't wait to see what incredible things she will do next.